Hi, I'm Catbaux!
I've been creating Immersive Music and Sound for Indie Games since 2015 in Toronto, Canada.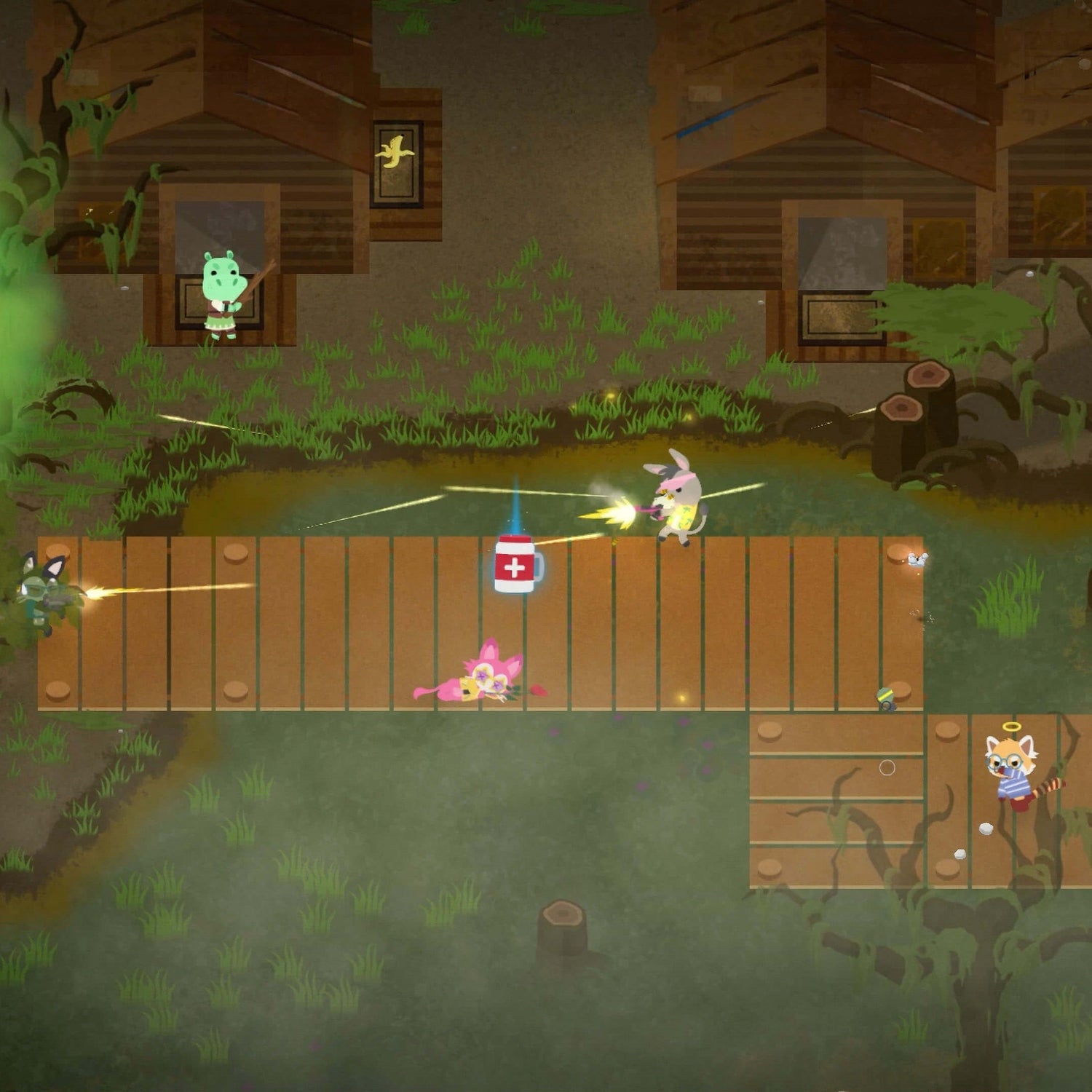 Super Animal Royale
I compose the music and sound design for this adorably dangerous multiplayer shooter! I also provide voices for many of the Super Animals, Unity audio implementation and development, and content creation.
animalroyale.com
My Services
Music

I love composing heart-pumping electronic music with pulsing synths and thematic melodies! However, my work has brought me from massive orchestral epics, to intimate piano pieces, to folk, rap, rock and metal!

Across all genres, the most important element is that the music ties into world-building and storytelling in a way that is evocative to the player. This is why I work with my clients on a retainer-based contract so we can collaborate and share creative ideas from alpha to release and beyond.
Sound Design

My sound design philosophy comes from my deep experience of a lifetime playing games - every sound is critical in giving the player information. Sound effects with a memorable, distinct quality help guide the player through their experience and assist them in making split-second decisions that can save them from a game over.

I've applied this mindset when designing the sounds for Super Animal Royale. Its fog-of-war system means you cannot see players if they are out of line-of-sight, meaning every distant sound effect is a hint about other players' actions and equipment. I've designed every weapon and item with unique audible signatures so experienced players can use their ears to get an edge on the competition.
Implementation

I have experience implementing and coding audio systems using Unity's audio engine. I also have experience with FMOD, designing dynamic music, sound effects and ambiences in FMOD Studio before implementing the FMOD project into Unity.